Just like how there are many roads that lead to the same destination, there are many paths you can take that will lead you towards your business goals. Some paths are rocky and filled with pitfalls that you could have otherwise avoided. At Aviva Labs, we have helped pave the way for thousands of salons, spas, and mobile spray tan businesses. We want to help you too. We do this by providing the best spray tan education in the industry, for both those who are brand new to spray tanning and those who are already spray tan veterans. No matter your level of expertise, and no matter what path you took before finding Aviva, you'll find something in the Education section that can help you on the next steps in your journey.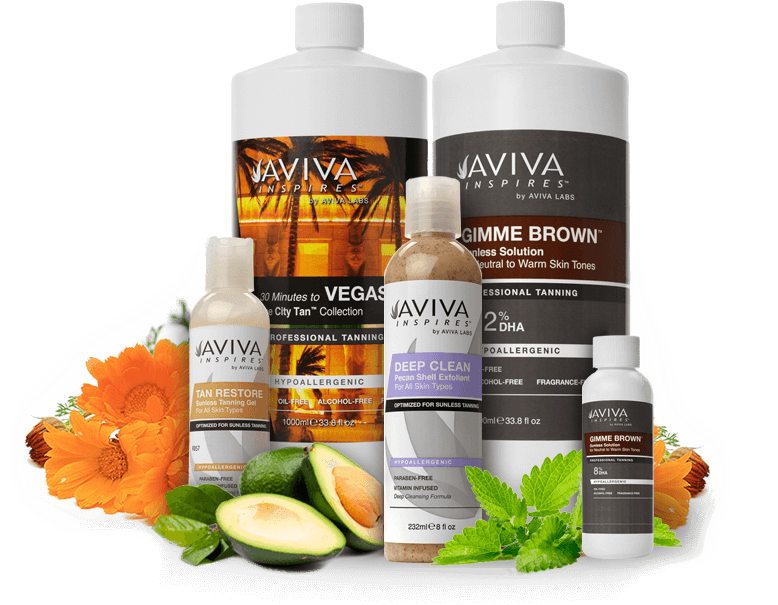 Chock full of useful advice for all spray tanners. Categories include "Planning your Business", "Launching your Business", and "Growing your Business". We also discuss troubleshooting tans and have tons of machine and equipment reviews!
A great guide for those just starting out in the spray tan industry. Learn what you'll need to succeed, and discover the business planner that has helped thousands become successful spray tanners!
Spray Tan Certification Classes
Aviva Labs was the World's First Spray Tan Academy, and proud of it! We host monthly classes all across the country, and have online courses available too.
Check out the answers to some of the questions our Customer Service staff gets asked the most!
Everything you ever wanted to know about spray tanning, all in one convenient place.
A useful interactive tool to help you choose your client's perfect tan so that they achieve the best results possible!