Beauty Today. Health for Life.™
Spray Tan Solutions and Hands-On Spray Tan Training Classes
Spray Tanning Business Educators and The World's Only Alcohol-Free, Fragrance-Free & Oil-Free Spray Tan Solutions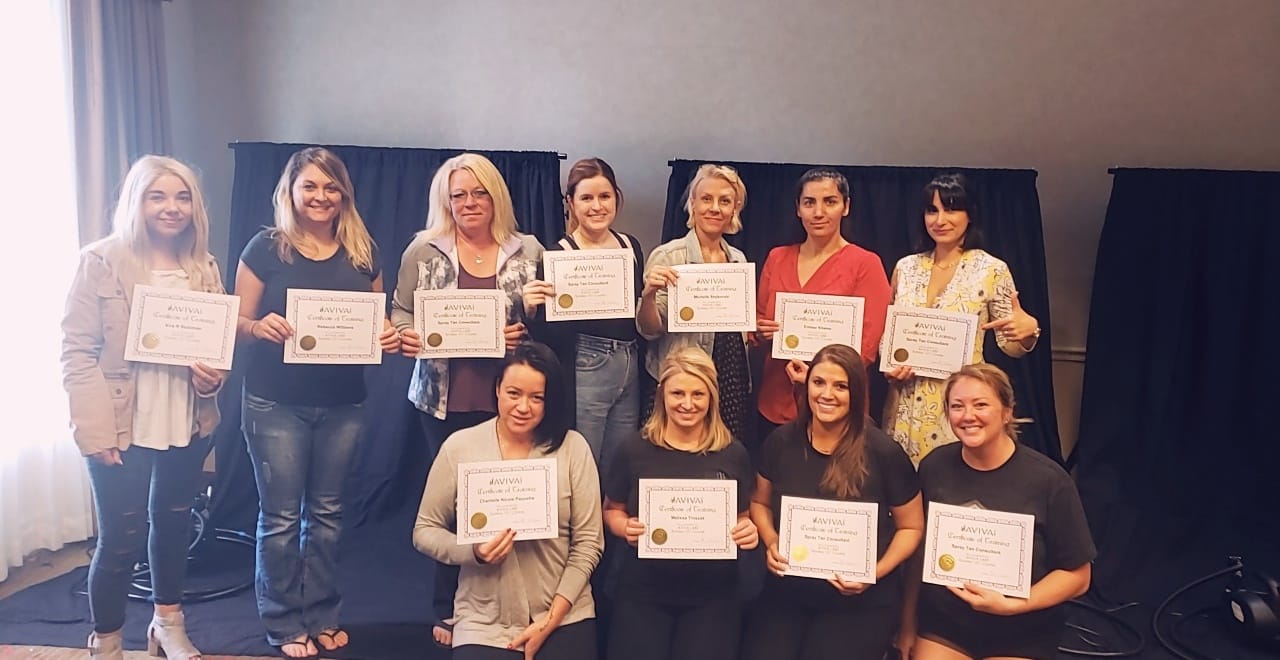 Learn to Start or Grow Your Spray Tanning Business with Aviva!
At Aviva Labs, we have helped pave the way for thousands of salons, spas, and mobile spray tan businesses. We provide the best spray tan education in the industry, for both those who are brand new to spray tanning and those who are already spray tan veterans. 
No matter your level of expertise, you'll find something in the Education section that can help you on the next steps in your journey!
Aviva Gets You Off the Ground Running!
We have Starter Sets for every business, large or small – We can help you choose the perfect starter set for you! We want to accomodate you, so we've created a network of conveniently located on-site classes to learn from as well as an online method!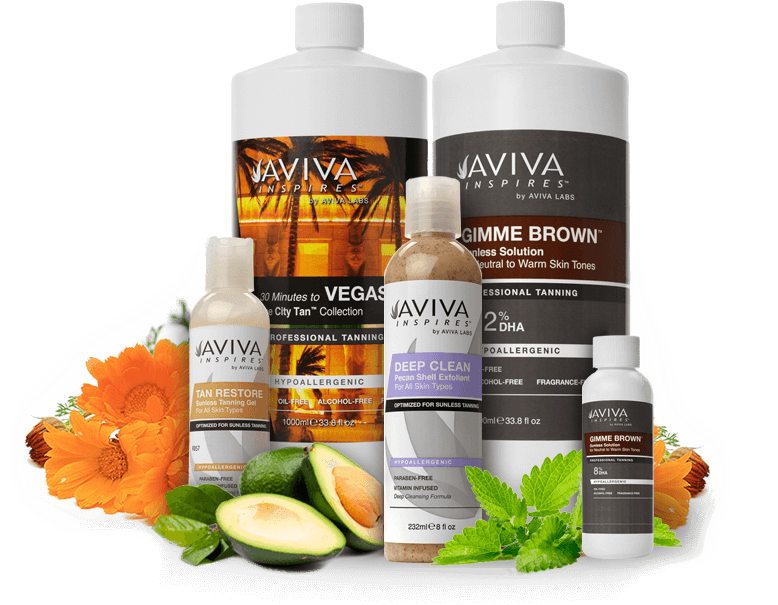 Already Have A Spray Tanning Business?
Learn how you can grow your tanning salon with our spray tan solutions or the Aviva education system!
Check Out What Some of Our Clients Have Said
The absolute hottest color and organic products on the market! The best of the best! All my clients absolutely love it!
I absolutely love the AVIVA products that I have used on myself and am looking forward to sharing it with everyone I know. Beautiful, natural color that is practically effortless. NO ORANGE! Thank you Brian for all of your advice as to which products will work best for both my clients and I. Have a fantastic evening fellow AVIVA lovers!
The customer service with Aviva Labs is excellent , I felt like the time they spent consulting with me about my business and clientele was very helpful when making the decision on which products to try and bring to my clients! So far I have had the best results and feedback from my clients ... love the different hues of the City line they are perfect!
We recently had the pleasure of sharing the wonderful story of Jennifer Driscoll as she turned her new-found passion from just a mobile business operating as a business ...
I started spray tanning as a hobby, with a pop-up tent in my kitchen. I've grown my business recently to two locations. One salon offers Aviva spray tans, […]
Amy: I've lived in California for over 16 years, am a veteran of the United States Air Force, and am also a registered nurse. As of December, […]
Still trying to decide if spray tanning is for you? check out our FREE GUIDES with everything you need to know to begin a spray tanning business.