Aviva Labs Unwavering Focus on Health
Beauty Today. Health for Life.™
Aviva Labs makes the world's only oil-free, alcohol-free and fragrance-free sunless solution. Aviva Labs solution is hypo-allergenic and mild enough for even the most sensitive skin. It has only 13 ingredients and contains the highest quality, premium grade DHA. DHA is the ingredient in spray tan solution that naturally turns you brown.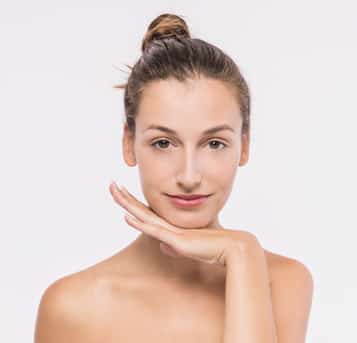 Why is spray tanning safe?
We sell only to Aviva Labs-certified professionals.
Aviva Labs knows and understands the importance of making sure your spray consultant has the proper training and experience do provide the service properly.
Developed by scientists in a lab, not in a kitchen.
Aviva Labs is a spinoff of a biotech company that was started by scientists from Harvard and MIT. We approach skincare from an analytical, scientific angle. Our founders have between them a Ph.D. in biochemistry, a medical degree, and a degree in science (mechanical engineering). You are dealing with professionals, not some amateurs stirring something together in their kitchen. We understand not just how to mix ingredients together, but also why ingredients work.
 Minimum number of ingredients means loved by dermatologists
Dermatologists universally agree that the fewer the number of ingredients, the less likely the chance of an allergic reaction. As a result, we use only 13 essential ingredients to achieve the best performance. In comparison, most sunless solutions on the market contain 25-32 ingredients, but we have counted some competitors with up to 40! This is why so many dermatology clinics, med-spas, and plastic surgery clinics choose Aviva Labs.
[hubspot type=form portal=4166930 id=5a935388-208c-4367-a265-ba9307429f6d]