A journey of a thousand miles begins with a single step...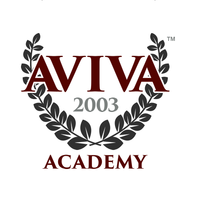 We admire your courage in taking the first step today.
Your business begins and ends with the choices that you make.
From a burgeoning mobile business to a high-end spa, you'll want to make the most informed decisions possible so that you can provide your clients with an unforgettable experience. You need them to love your spray tan business as much as you do.
That's where Aviva Labs comes in.
With the longest-running spray tan classes in the world, an unparalleled level of marketing expertise, and the collective knowledge of thousands of master estheticians and spray tan artists, we can help your dream become a reality.
Full Spray Tan Certification from The World's First Spray Tan Academy
Get hours of Hands-on Training
Sunless 101 Spray Tan Beginners Lecture/Refresher Course
Business Building Seminar hosted by our National Business Director
Question/Answer Session with Aviva Labs Master Trainer
Full Online Access to Aviva Labs Sunless Masters advanced training
Spray Tan Certificate signed by President and Founder, Mitch Bloom
Worry free: 100% Money-Back Satisfaction Guarantee